AA Boomers
14 Caribbean Nations Sue Former Colonizers for Slave Trade
March 11, 2014
Dan Kedmey
The bronze sculpture "Redemption Song", depicting a man and woman emerging from a pool of water, meant to wash away the pain of slavery is seen in Kingston on June 29, 2012. MLADEN ANTONOV/AFP/Getty Images)Mladen Antonov  AFP / Getty I

The lawsuit will demand reparations from the governments of Britain, France and the Netherlands. Fourteen Caribbean nations have resolved to sue their former colonizers Britain, France and the Netherlands for lingering harms that they attribute to the slave trade.The AP reports that the leaders of the Caribbean Community, a regional consortium, adopted a 10-point plan that would seek an official apology, a cancellation of debts and assistance for cultural and educational institutions.The regional consortium has hired British human rights firm Leigh Day to pursue the case. Leigh Day previously secured $21.5 million for Kenyans who were tortured under Britain's colonial era government.
Traveling While Black
By Farai Chideya
As I walked through the Forbidden City, the majestic imperial palace at the center of Beijing, with a friend and her teenager, I scanned the crowd. In the maze of shrines and courtyards, there was no one quite like us: I am an African-American with long dreadlocks, and my friend, Maria, a Mexican-American, had her half-Dominican son in tow. And yet, we were nearly invisible at least to the guards checking the bags of Chinese tourists, possibly for materials that could be used in protests at this landmark, which adjoins Tiananmen Square. We passed through checkpoint after checkpoint unhindered, while Chinese people were stopped and their bags searched. Sure, we got a couple of stares from people. But no one touched our hair, pointed or acted hostile which has happened to me as a tourist even in the United States. Once again, my travels had taken me to a place not just a physical but a mental place where the rules as I knew them had changed.That is partly what drives my wanderlust. And I am part of a sizable fellowship of African-Americans on a mission to see the world. Seventeen percent of African-Americans take one or more international trips a year, and we spend $48 billion on travel in the United States alone, according to the Mandala Research firm. That amount may be smaller than spending by other (not mutually exclusive) niche groups like LGBT travelers ($70 billion). But, according to analysts at MMGY Global, a marketing firm, black travel has rebounded since 2008, which is notable considering that the great recession doubled the gap between black and white wealth. When you look at per capita income, our travel spending is significant.

Read More: http://www.nytimes.com/2014/01/05/travel/traveling-while-black.html?smid=tw-share&_r=0

Farai Chideya is an author, broadcaster, and journalism professor at New York University. She blogs at Farai.com.
Baby Boomers: Poorer in Old Age Than Their Parents
By Carol Hymowitz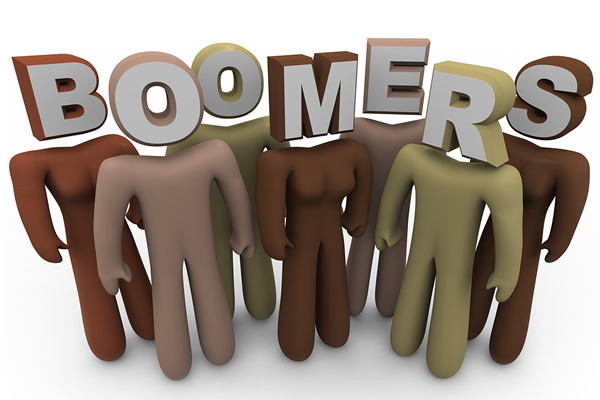 Eighty-seven-year-old Lew Manchester has just returned from a three-week trip touring Buddhist temples in Laos and cruising the Mekong Delta in Vietnam. His 61-year-old daughter Lee lives year-round in the basement of a friend's cottage on Cape Cod. Both worked all their lives, both saved what they could. Yet Lew, a son of the Great Depression and former company man, and Lee, a baby boomer who has pursued careers as an entrepreneur and a midlevel manager, ended up in different economic strata. "Timing is everything," says Lee, who now works at an inn, "and my dad's timing with jobs, real estate, and retirement benefits was better."While plenty of baby boomers, born from 1946 to 1964, have become affluent, and many elderly across the U.S. face financial hardship, the wealth disparity of this father and daughter is emblematic of a broad shift occurring around the country. Many graying boomers are less secure financially and have a lower standard of living than their aged parents. The median net worth for U.S. households headed by people aged 55 to 64 was almost 8 percent lower, at $143,964, than those 75 and older in 2011, according to U.S. Census Bureau data. Boomers lost more than other groups in the stock market and housing bust of 2008, and in the aftermath many also lost their jobs at a critical point in their productive years.That's left many ill-prepared to provide for themselves as they approach old age, even as they are likely to live longer than their parents. For the first time in generations, the next wave of retirees will probably be worse off than the current
elderly. More than half of those aged 50 to 64 think their standard of living in retirement will be somewhat or much worse than their parents', according to a 2011 survey by the AARP Public Policy Institute. "Baby boomers are the first generation without the safety net of pensions and other benefits their parents have," says Alicia Munnell, director of the Center for Retirement Research at Boston College. "They'refacing a much more challenging old age."

Read More: http://finance.yahoo.com/news/baby-boomers--poorer-in-old-age-than-their-
parents-162653066.html
Anne Turnbo Malone
"The Original Founder of the Black Hair Industry and First Black Female Millionaire."
By: Linda Nance & Linda Jones

Annie Turnbo Malone (1869-1957) was an African American entrepreneur and philanthropist
during the early 20th century. She manufactured a line of beauty products for black women and
created a unique distribution system that helped thousands of black women gain self respect
and economic independence. However, her contributions to African American culture are often
overlooked because her business empire collapsed from mismanagement. One of her students,

Madame C.J. Walker, created a similar enterprise and is largely credited with originating the black beauty business, a feat that rightly belongs to Malone.Malone founded Poro College in 1910 in St. Louis, MO and developed her business into the Poro System, a network of 75,000 franchised agent-operators who operated salons under Malone's guidelines using Poro products. She was one of the richest African American women in the United States at one time just a generation after slavery had ended in the country. Malone grew dissatisfied with the methods then in use by African American women of her generation that involved goose fat, soap, or other oils for straightening purposes. Malone formulated and perfected a line of products that was sold in local stores around her home in Lovejoy, Illinois, by 1900. One of her products was called the Wonderful Hair Grower.

In 1902 Malone relocated to St. Louis in an effort to expand her business opportunities. She successfully conducted door-to-door sales by herself and three assistants; they offered free hair treatments to women on the spot in an effort to sell the products. Malone undertook a sales tour of the South in 1903. She married Nelson Pope around this time, but they were soon divorced. She also opened her own salon, and a year later her "Poro" products were being sold throughout the Midwest. The word "poro" is a West African term that denotes an organization whose aim is to discipline and enhance the body in both physical and spiritual form. She copyrighted the name in 1906. Madame Walker learned well from Malone. After working for her around 1905, Walker left to develop her own hair care line and complexion cream. Walker is often hailed as a pioneer in African American hair care products and straightening processes and first female millionaire, though historical data indicates that Malone was indeed the true groundbreaker. In 1918 she opened the doors of a new state-of-the arts building for Poro College, the first cosmetology school geared toward training specialists for African American hair. The college was soon a center of activity and influence in St. Louis's African American community; it also provided a large number of jobs. The college itself offered training courses for women interested in joining the Poro System's franchised agent-operator network. There were PORO agencies in every state in the United States, and in Alaska, Canada, Nova Scotia, Haiti, Cuba, the Bahamas, Central and South America, Africa, and the Philippines.Malone married Aaron Malone in 1914, but their union would prove a disastrous one for the company and they divorced in 1927. Malone's Poro System continued to expand, and it was estimated that at one point in the 1920s her personal worth had reached $14 million.
Malone moved out of the famed St. Louis facilities in 1930, but she opened new headquarters in Chicago.
Much of Malone's wealth had gone into many worthy causes over the years. She reportedly supported a pair of students at every African American land-grant college in the country; helped finance the building of The St. Louis Colored Orphans Home; and during the 1920s she reportedly gave an estimate $60,000 to the St. Louis Colored Young Men's Christian Association, the Tuskegee Institute, and Howard University Medical School. Malone was equally generous to her employees. The St. Louis Colored Orphans Home was eventually named after her. On May 10, 1957, Malone died of a stroke in a Chicago hospital. Sadly, her worth had dwindled to $100,000 by the time of her death at the age of 87. The Annie Malone Historical Society (AMHS)is a non-profit organization dedicated to giving proper recognition to a pillar of history and to share the story of extraordinary vision, dedication, commitment and success that was the life of Annie Turnbo Malone.
Go to: www.anniemalonehistoricalsociety.org or join us on Facebook for more information about her life and legacy.

Bibliography
Contemporary Black Biography, Volume 13, Gale Research, 1996.
Barbara Sicherman and Carol Hurd Green, Notable American Women: The Modern Period, (Belknap Press, 1980)
Notable Black American Women, Gale Research, 1992
Steve McQueen
The "12 Years a Slave" Interview with Kam Williams
Oscar-Nominated Director Discusses Filmmaking and More Artist and filmmaker Steven Rodney McQueen was born in London on October 9, 1969. His critically-acclaimed directorial debut, Hunger, won the Camera d'Or at the 2008 Cannes Film Festival. He followed that up with the incendiary offering Shame, a well-received, thought-provoking drama about addiction and secrecy in the modern world. In 1996, McQueen was the recipient of an ICA Futures Award. A couple of years later, he won a DAAD artist's scholarship to Berlin. Besides exhibiting at the ICA and at the Kunsthalle in Zürich, he also won the coveted Turner Prize. He has exhibited at the Art Institute of Chicago, the Musee d'Art Moderne de la Ville de Paris, Documenta, and at the 53rd Venice Biennale as a representative of Great Britain. His artwork can be found in museum collections around the world like the Tate, the Museum of Modern Art, and the Centre Pompidou. In 2003, he was appointed Official War Artist for the Iraq War by the Imperial War Museum and he subsequently produced the poignant and controversial project Queen and Country commemorating the deaths of British soldiers who perished in the
conflict by presenting their portraits as a sheet of stamps. Steve and his wife, cultural critic Bianca Stigter, live and work in Amsterdam which is where they are raising their son, Dexter, and daughter, Alex. Here, he talks about his latest film, 12 Years a Slave, which has been nominated for 9 Academy Awards, including Best Picture and Best Director.
Kam Williams: Hi Steve. Thanks for honoring me with the opportunity to interview you. Steve McQueen: Thanks so much for the interest, Kam. KW: I've loved all three of your feature films, this new one, and Hunger and Shame as well. They are so different from each other and yet quite remarkable and memorable, each in their own way.SM: Thank you. Well, I do my best. I'm just happy that people are responding to the films as positively as they are. To be honest with you, it's one of those things where we're just happy to get them made. When you get to make something, you always hope people will go and see it. And we're very, very pleased by the response to 12 Years a Slave. It's kind of humbling and remarkable.          KW: Your work reminds me of Ang Lee's in terms of its quality and versatility in the way that his movies are each phenomenal yet so very different from each other.SM: Wow! That's a huge compliment. What can I say? He's a master. Ang Lee is a person I really admire and look up to. I love so many of his films, especially Ride with the Devil, Sense and Sensibility, and The Ice Storm.KW: Editor/Legist Patricia Turnier asks: What does it mean to you to be in charge of adapting Solomon Northup's memoir? How do you explain that his autobiography was buried for around a hundred years contrary to those of some of his contemporaries like Frederick Douglass? SM: I feel tremendously honored but I also feel a tremendous responsibility because through this film we can bring Solomon Northrup's memory to the surface. His story was buried for so long. When the book first came out in 1853, it was a phenomenal best seller for its time, and sold 27,000 copies in 18 months. But what happened was Uncle Tom's Cabin was published the following year, and that was it for 12 Years a Slave. It fell into obscurity. Academics knew about the memoir but it otherwise became lost. To me, it was always like the American equivalent of The Diary of Anne Frank. That's why it became my passion to get this film made.KW: Harriet Pakula-Teweles asks: In a film described as a historical drama, how do you establish a healthy balance between history and drama? SM: By relying on the book. As a filmmaker I was interested in illustrating the history of what slavery was about, which was slave labor. In the background of one frame, for example, you see sugar cane. In the second plantation, you see logging. And on the third location, we see corn. So, at the same time you're following Solomon's adventure of trying to get home, in the background you simultaneously see the horrors and pains of what slavery was about. KW: Fellow director Rel Dowdell asks: Do you feel that the great success of Django Unchained improves your very visceral film's chances for a warm reception?  SM: I think that film was very helpful, of course, in making people aware by getting the subject-matter on film. So, I couldn't say it didn't help. KW: What interested you as a Brit in an African-American story? SM: The story's not just an African-American story. It's a universal story. It's a world story. My parents are from the West Indies. My father's from Grenada which is where Malcolm X's mother was born. My mother was born in Trinidad which is where Stokely Carmichael, the man who coined the phrase "Black Power!" was born. Sidney Poitier was born in the Bahamas. I'm part of that diaspora of people displaced by the slave trades.I'm part of that family. It's our story. It's a global story. KW: My grandparents were born St. Croix, St. Kitts and Barbados. Do you eat any West Indian food like curried goat, callaloo or roti? SM: Yeah, all of that. And then, when you go to New Orleans, you find similar dishes. We're all family! KW: How did you settle on Chiwetel as Solomon Northrup? SM: Chiwetel was always the one I wanted to make the movie with because there's a certain humanity and gentility about him that I needed for the lead role. Solomon was a person who maintained his humanity whatever his circumstances, and I needed someone of that same caliber, because he would be tested to the breaking point. I needed an actor who could hold up during those moments of extreme stress. KW: Why did you use the great Michael Fassbender in each of your films? SM: I think Michael is the most influential actor of his generation. He's like a Mickey Rourke or a Gary Oldman. People want to be him. Actors want to act with him. Students choose to pursue acting because of him. I was very fortunate to land him for Hunger. We've been close friends ever since. He's an amazing actor I willl always want to work with. KW: How did you assemble such a top-flight cast: Benedict Cumberbatch, Paul Giamatti, Brad Pitt, Quvenzhane Wallis, Paaul Dano, and newcomer Lupita Nyong'o.SM: I had huge help from the casting director, Francine Maisler. She did an incredible job. We auditioned over a thousand girls for the role of Patsey. And we ended up with Lupita who hadn't even graduated from acting school yet. But she auditioned for us, and that was it. A star was born! KW: The bookworm Troy Johnson question: What was the last book you read? SM: The last one I actually read was a children's book I read to my son last night called something like "Teacher Goes to School." KW: What is your favorite dish to cook? SM: Pasta, because it's easy. KW: When you look in the mirror, what do you see? SM: I see all the lines in my face from tiredness. KW: The Ling-Ju Yen question: What is your earliest childhood memory? SM: Borrowing roller skates from a next-door neighbor when I was about 3 or 4 years-old.KW: The Mike Pittman question: What was your best career decision? SM: Meeting my wife. KW: If you could have one wish instantly granted, what would that be for? SM: World peace. It might sound corny, but that's the truth. KW: The Jamie Foxx question: If you only had 24 hours left to live, how would you spend the time? SM: With the people I love. KW: The Kerry Washington question: If you could be another animal, which one would you choose? SM: A dolphin. KW: The Melissa Harris-Perry question: How did your first big heartbreak impact who you are as a person? SM: I learned that life is a long and difficult road, but you have to keep going, or you'll fall by the wayside. KW: The Anthony Mackie question: Is there something that you promised to do if you became famous, that you still haven't done yet? SM: Am I famous? KW: The Tavis Smiley question: How do you want to be remembered? SM: As a person who tried. KW: Thanks again for the time, Steve, and best of luck with the film. SM: Thank you. Take care, Kam.

To see a trailer for 12 Years a Slave, visit:
http://www.foxsearchlight.com/post/3764/12-years-a-slave-official-hd-trailer/
Page 3 of 70
AABoomers.com is an online magazinefor and about the 9.1 million African-American Baby Boomers, those born between 1946 and 1964. (We are honored that President and Mrs. Obama as members of  our demographic.) (Click here to read more.)

It's Your Day Kid Parties
To Book your next party visit It's Your Day on the web at www.itsyourdaykidparties.com,
call (678) 926-8066 or email iydkidparties@gmail.com .